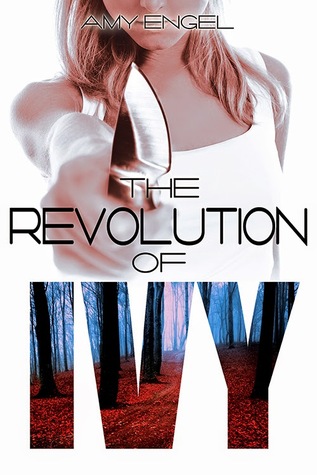 The Revolution of Ivy by Amy Engel (The Book of Ivy #2)
Published Entangled 2015
Genre: Young Adult Dystopia
Format: I received an eARC of this book from the publisher for review consideration. This did not affect my opinions on this book or the content of my review in any way.
Spoilers are beneath the cut for book 1, The Book of Ivy!
Ivy Westfall is beyond the fence and she is alone. Abandoned by her family and separated from Bishop Lattimer, Ivy must find a way to survive on her own in a land filled with countless dangers, both human and natural. She has traded a more civilized type of cruelty–forced marriages and murder plots–for the bare-knuckled brutality required to survive outside Westfall's borders.
But there is hope beyond the fence, as well. And when Bishop reappears in Ivy's life, she must decide if returning to Westfall to take a final stand for what she believes is right is worth losing everything she's fought for.
Well, this was a major disappointment.
Earlier this year, I read and loved the first book in this duology. It was easily one of my new favorite books and I have been waiting for this one since. But my problem with it was if it was really all necessary.
The big cliffhanger was interesting, but I feel like wrapping that up in a different way would have made this book better, by, well, not existing. Going out into the woods felt like a recap of every other dystopian book out there, both in characters and what happens and plot. There was nothing new or exciting about this, just a whole bunch of recycled ideas. I really did not like how this book felt like something that I had already read before. The villain was made to be cartoon-y and the relationship between Ivy and Bishop felt strained and not as romantic as before.
The plot was okay, but it moved very slowly. This was a very short book, however, the plot did not really kick in until the last half. Nothing really happened except some dull survival scenes and descriptions of the same survivors camp from every dystopian. I felt bored through most of it, and while the ending did pick up speed, it was too late to really save the book as a whole.
Overall, I was not a huge fan of this book. The characters felt different than when I first met them and the book felt more like a series of tropes than normal. I'm hoping that Engel's next book takes her somewhere different because she does have some writing skills, but in this book, it happened to fall into the wrong trap.