Late Night with Katherine is a new weekly feature where I interview people involved with the book blogging community! This is the third post in this series which is always up on Friday nights. Anyway, let's get started with today's guest.
Jana is an amazing book blogger from That Artsy Reader Girl and is a co-blogger at The Broke and the Bookish. She is also the creator of the Debut Author Challenge! I'm really honored that she agreed to be a part of this feature. I asked her five questions.
1. What is your favorite book of 2015 that you have read so far?
My favorite book of 2015 so far has been A Court of Thorns and Roses by Sarah J. Maas. I read it back in March, and I'm still incredibly hungover. lol. It gave me so many feels and swoons, and I want to roll around in Sarah's writing forever. Here's 
my review
, and here's my spot on the blog tour where I got to design 
my dream venue
 for the grand masquerade ball that takes place in the book!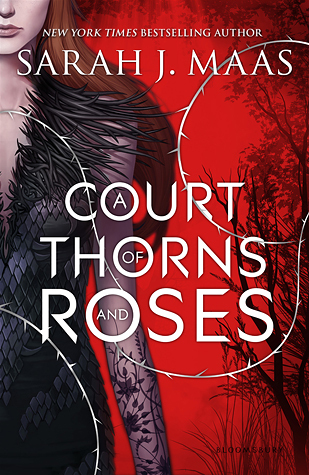 2. What is your favorite book cover?
Wow. My favorite book cover EVER? I'm a graphic designer, so covers are my thang! I've got so many favorites I don't even know where to begin! I really love the cover on A Thousand Pieces of You by Claudia Grey. It's amazing, and the second book in the series, Ten Thousand Skies Above You, is just as wonderful. But seriously, asking me about my favorite cover is like asking me about my favorite dessert. There's just too many!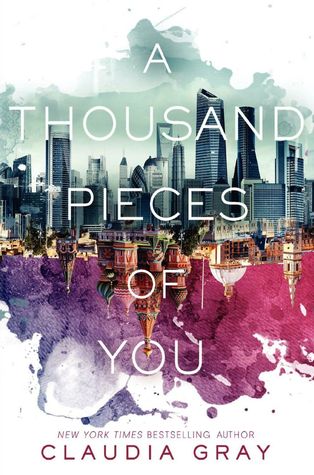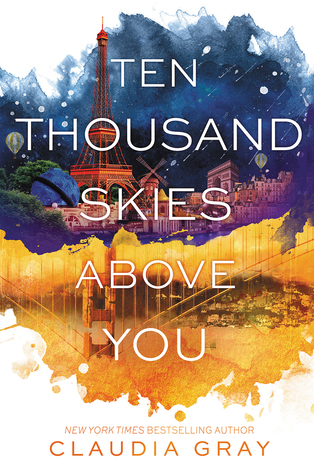 3. What is your favorite thing about being a book blogger?
I think the best thing about being a book blogger is the camaraderie between book bloggers. The book community is the best community out there, and it has changed my life for sure. There's no better place to be than smack dab in the middle of a bunch of bookish nerds who can flail and swoon (or cry) with you over your favorite books!
4. Do you have any type of reading routine?
Hmmm. My reading routine typically consists of jammies, bed (I do most of my reading at night when everyone else is asleep), and snacks. I used to only read one book at a time, but now I read 3-4 at once. I can't read fast enough!
5. What advice do you have for people who want to start reading?
Reading is an escape. It takes you to far off places, magical lands, and alternate realities. It lets you be anyone you want to be–anywhere, and anytime. It saved me in college. I've got friends who aren't readers, and I do my best to shove books in their hands all the time so they can share in the joy reading has brought me. If you're not a reader, you need to be! If you're not sure where to start, tell me what you like and I'll recommend something! Browse Goodreads's listopia section for books on certain subjects or with certain types of characters. Visit your library or your library website and find specialized book lists on topics that pique your interest. Don't be afraid to set one aside if you're not feeling it. Reading is personal. It's all about you, and your opinions are always 100% true. There's a book out there for everyone, and once you find it you'll want to own millions more.
Thanks Jana! I totally agree about book covers; I don't think I could pick a favorite either! Make sure to follow Jana on both
her
blogs
 and stay tuned next week for another awesome book blogger interview. If you want to sign up to be featured, you can do that
here
.
I'll see y'all later!