Waiting on Wednesday is a weekly feature hosted by Breaking the Spine, featuring unreleased books that we are highly anticipating! This week, I'm very excited to talk about: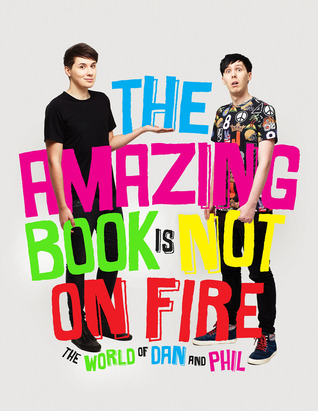 The Amazing Book Is Not On Fire by Dan Howell and Phil Lester
To be published Ebury October 8 2015
Hello reader,

In this book is a world. A world created by two awkward guys who share their lives on the internet!

We are Dan and Phil and we invite you on a journey inside our minds! From the stories of our actual births, to exploring Phil's teenage diary and all the reasons why Dan's a fail.

Learn how to draw the perfect cat whiskers, get advice on what to do in an awkward situation and discover which of our dining chairs represents you emotionally. With everything from what we text each other, to the time we met One Direction and what really happened in Vegas…
I love Dan and Phil and I have actually already pre-ordered this book. I've read a couple books by YouTubers and haven't been too impressed so far, but I think that they put so much work into this to come up with something new. We only have a little bit more of a wait for this!
What books are you excited about?