Top Ten Tuesday is a weekly feature hosted by Broke and Bookish. This week's theme is auto buy authors. These are authors that you don't even have to know what the book is about, but you will buy their books! Here are mine: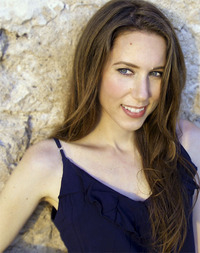 Ally Carter – I love Ally Carter because I always know that I will get a really fun, action packed read!
Maggie Hall – I've only read her debut, but it impressed me so much.
Sarah Dessen – Of course. She's the queen of YA contemporary!
Lauren Oliver – Lauren Oliver writes so many different types of books, but I have liked all of them.
Rick Riordan – I love all of his series and his funny interpretations of mythology.
Leila Sales – I've only read one of her books, but I can't wait for the other ones! This Song Will Save Your Life was my favorite book of 2014.
Anne Blankman – I love her historical fiction work with Prisoner of Night and Fog, so I am on board for anything else!
Ruta Sepetys – Between Shades of Gray had me in tears, so I need more of that.
Wendy Higgins – I think all of her books are really fun and quick reads. Love them!
Beth Revis – The Across the Universe trilogy is one of my all time favorites! They are so action packed and exciting.
And, I know this is going over ten, but I'd also like to include Rachel Hawkins. Because she's great.
So that's my auto buy authors! Look at all that girl power!