I can't believe July is already over! It went by really quickly. I loved July for reading because I didn't have too much going on and I read a whole bunch. Here's what I read during July, broken down by rating.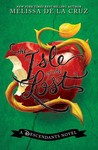 I also DNFed two books this month – Love and Other Unknown Variables by Shannon Lee Alexander and Angelfall by Susan Ee.
Bookish Bingo!!
Bookish Bingo is now being hosted by Bekka at Pretty Deadly Reviews! This card is running from the beginning of June to the end of August, but this is my first update for this card. I've been reading a lot, so my progress is looking great! I already have three bingos. These books are from both June and July.
Cover has been changed – Someone Like You
Multi POV – The Lucky Ones
June, July, or August release – The Revenge Playbook
Young Adult – The Heir
Blue cover – The Conspiracy of Us
Beach read – The Moon and More
Out of your comfort zone – Where'd You Go, Bernadette
Published over a year ago – Fahrenheit 451
POC writer – P.S. I Still Love You
Title is over three words – Conspiracy of Blood and Smoke
Magic – Hex Hall
Fire in title or on cover – Demonglass
Face on cover – 99 Days
Tearjerker – Between Shades of Gray
2015 debut – Vendetta
Finish a series – We'll Always Have Summer
MC with a physical disability – The Summer of Chasing Mermaids
Award winner – We Are All Absolutely Beside Ourselves
White cover – It's Not Summer Without You