It's time for Bout of Books 13! I just decided really late to do this, but it's better late than never. 
Not sure how well I'm going to do with this, but I'll be doing #boutofbooks 13! This Monday! Not at all a last minute decision…

— Katherine (@neonyetireads) May 10, 2015
For those of you who are unfamiliar with Bout of Books, here's a little about it, straight from the website:
The Bout of Books read-a-thon is organized by Amanda @ On a Book Bender and Kelly @ Reading the Paranormal. It is a week long read-a-thon that begins 12:01am Monday, May 11th and runs through Sunday, May 17th in whatever time zone you are in. Bout of Books is low-pressure. There are challenges, giveaways, and a grand prize, but all of these are completely optional. For all Bout of Books 13 information and updates, be sure to visit the Bout of Books blog. – From the Bout of Books team
I'm not sure how well I will do because this is my last week before finals, so I'm really trying to focus on that and wrapping up projects and presentations. However, I'm willing to cut some TV time or some time on public transport to devote to reading this week. Plus, the Twitter chats are too much fun to pass up on. Here's the three books I hope to read: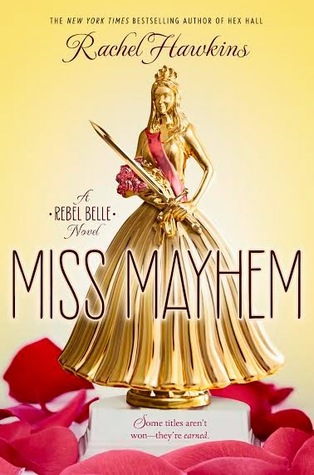 The Truth About Forever by Sarah Dessen
Miss Mayhem by Rachel Hawkins
The Summer of Chasing Mermaids by Sarah Ockler
I will be posting my updates here everyday, as well as a link to the challenge (if I do that). 
Day 1: The Truth About Forever – 14 pages
Day 2: Miss Mayhem – 10 pages
Day 3: Miss Mayhem – 10 pages
Day 4: Miss Mayhem – 30 pages
Challenge:
For today's #boutofbooks challenge, I'm picking a modern book that will be a classic one day! I chose The Book Thief. pic.twitter.com/q0bnYpMOOB

— Katherine (@neonyetireads) May 14, 2015
Day 5:
Day 6:
Day 7:
Good luck to everyone participating!