Top Ten Tuesday is a weekly feature hosted by Broke and Bookish. This week's theme is top ten new to me authors I read in 2014! Here they are:
 1. Gayle Forman – This year, I read both books of the Just One Day duology and If I Stay! I really enjoyed them both too.
2. Leila Sales – I read This Song Will Save Your Life this year. I loved it so much and I can't wait to read more of her work.
 3. Jenny Han – I read the first two books in the Burn For Burn trilogy and To All the Boys I've Loved Before! Her books are super cute contemporaries and next year, I will be reading everything of hers I can.
4. Ellen Hopkins – I only read Rumble by her. Her writing style is very unique, so I would like to try more of it.
 5. A.S. King – I read Reality Boy by her. While I wasn't too pleased with this book, her other ones have much higher ratings.
6. E. Lockart – I only read We Were Liars but I loved it so much!
 7. Katie McGarry – I read all first four books of the Pushing the Limits companion series. While they have been getting a little bit similar, she has a new series about motorcycles that sounds very cool.
8. Lauren Morrill – I read Meant To Be this year. It was a really cute contemporary!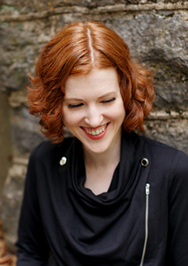 9. Stephanie Perkins – I read all the books in Anna and the French Kiss companion trilogy. She is the queen of cute contemporary!
10. Beth Revis – I loved the Across the Universe trilogy! Her books made me love sci-fi.
Those are the top ten new authors I read this year! What did you read?