Today it's time to wrap up November! I had a very slow reading month, both because of my reading slump and the busy season. Here are the books I read: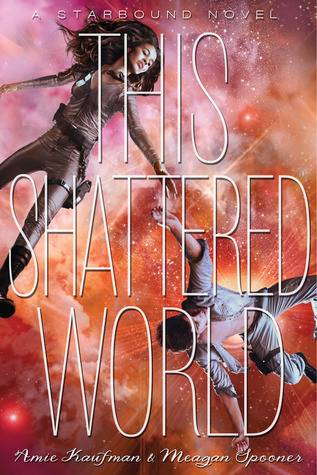 Conversion by Katherine Howe
Is Everyone Hanging Out Without Me? by Mindy Kaling
Fire With Fire by Jenny Han and Siobhan Vivian
This Shattered World by Meagan Spooner and Amie Kaufman
My favorite read of the month was…all of them??? Is that a little bit of a cop out answer? Yeah…but seriously, all of these books were four and five star reads for me and all of them were so different too.
Stars I added were:
Set In Space – This Shattered World
Birds on Cover – Conversion
Set in Autumn – Fire With Fire
TV Show Favorite:
New Girl (FOX) – I just watched the most recent season on Netflix and it was so funny! I am working on catching up with season 4. Jess is hilarious and all of their relationships are so quirky and fun.
Song Favorites:
I always pick my top 5 favorite songs of the month and here they are:

What were your favorites of the month? What did you read?