Top Ten Tuesday is a weekly feature hosted by Broke and Bookish! This week is for our top ten books we aren't sure we want to read – any type of book we just aren't sure about yet. Here's my list of books! If you see anything you really think I should for sure read, let me know in the comments 🙂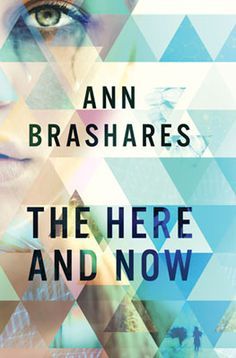 Shell Game by Ridley Pearson – I've already read the first four books in this series, but it was so long ago and I'm not sure if I want to keep reading them or not. They were fun reads…
The Vampire Diaries by LJ Smith – I haven't see the television show and the book hasn't gotten very good reviews.
First Light by Rebecca Stead – I picked this book up because I had heard the title before, but I have no idea what it is about.
The Summer Prince by Alaya Dawn Johnson – Another cover buy that has bad reviews.
Rebels: City of Indra by Kendall and Kylie Jenner – I kinda just want to see how bad this is…
TTYL by Lauren Myracle – Another book I have heard so much about, but IM just seems kind of old already.
Son of a Witch by Gregory Maguire – I LOVED Wicked but I'm worried that the rest of the series won't compare!
What the Dickens by Gregory Maguire – I started this book and DNFed it, but since I liked Wicked so much, I kind of want to pick it back up.
The Here and Now by Ann Brashares – I haven't heard very good reviews but it sounds like a cool concept.
New Moon by Stephanie Meyer – I just recently read Twilight but I've heard the series gets worse.
So, any books you want to push me to read or not to? What books are you not sure about?