Waiting on Wednesday is a weekly feature hosted by Breaking the Spine, to introduce an unreleased book! This week, I picked: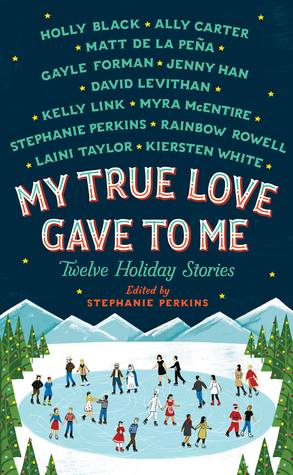 My True Love Gave to Me: Twelve Holiday Stories by Stephanie Perkins, Holly Black, Ally Carter, Matt de la Pena, Gayle Forman, Jenny Han, David Levithan, Kelly Link, Myra McEntire, Rainbow Rowell, Laini Taylor, and Kiersten White
If you love holiday stories, holiday movies, made-for-TV-holiday specials, holiday episodes of your favorite sitcoms and, especially, if you love holiday anthologies, you're going to fall in love with MY TRUE LOVE GAVE TO ME: TWELVE HOLIDAY STORIES by twelve bestselling young adult writers, edited by international bestselling author Stephanie Perkins.
LOOK AT THAT LIST OF AUTHORS. Perfect, every one of them. This book has most of my all time favorite contemporary authors, and a couple I haven't read yet, so I'm really excited. Plus, I am a sucker for anything Christmas-y related and this looks perfect for the season. I'm actually planning on preordering, which I rarely do!
What did you pick?